I have had the pleasure of working with Taruna Ramani as I prepared for my very first TEDx Talk. I highly recommend Taruna, if you need assistance ensuring that your speech, your engagement, or any situation involving public speaking. She also provided me with useful resources and recommendations promptly. She groomed me well for the speech. A ten out of ten experience with Taruna Ramani.

Dr. Raquel Martin
Clinical Psychologist | TEDx Speaker
We had the pleasure to collaborate with Power Speakers Unlimited to provide our Global Students Network with the fundamentals of Public Speaking and empower them to make a difference in their speech. Taruna's professionalism and passion for Public Speaking made the workshop captivating, maximized the learning, and turned the experience into a success. As a result, our graduate and undergraduate students could get the most out of themselves and from the numerous valuable tips she shared. I was particularly impressed by the dynamism and energy with which Taruna passes on her knowledge!"

Mario Marx
Head of Partnerships & Public Affairs, Junior Entreprise Global
"I had the opportunity to attend a workshop of Taruna on power speaking, she is very passionate and masters very well the concepts and methods of how to speak in front of the public. As a student and a Junior-Entrepreneur, she gave me a lot of advices on how to perfectionate my speeches that I'll definitely use in the future !"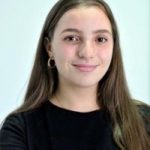 Sarah Belkacem
President at Marketing Méditerranée Algeria
"I recently attended a workshop where Taruna was the guest speaker. Not only was she informative, but she was also engaging. Her love and passion for what she does are impeccable. Her workshop was creative, clear, and easily connectable."

Jayce Jiang
Treasurer at Junior Enterprise USA (JE USA)
"When the students of Power Speakers arrived at our High School we were, at first, skeptical whether these very young debaters would be able to speak in front of a large audience of teenagers. However, not only did these young debaters grasp our interest and attention, they also spoke in a very engaging manner which captivated all the members of North JSA."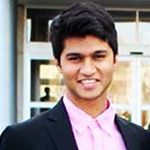 Karthik Chandra
Ex. President, JSA Debate Club High School North
"Taruna Ramani is an amazing dedicated coach and mentor to the young kids. My son has been working with her for a year and half. We can see lot of improvement in him. The transformation to a confident young boy who is not hesitant to express himself in front of groups of people is very noticeable."

"We were not sure what to expect when we enrolled our 8yr old in the class. From the 1st class she loved it and looks forward to it. Taruna has the ability to easily connect with the children. Our very anxious public speaker has gained a lot of confidence and clarity of thought over the past few months. All this done in an informal, fun and encouraging way."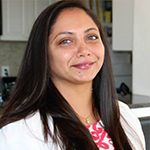 "Enrolling my girls into the creative drama and public speaking program at Power Speakers must have been one of the best things that had happened to them. My older one was shy and this medium helped her open up.. Taruna is great with kids. They learned and are continuing to learn a lot and it helps them develop into well rounded, articulate, and expressive personalities."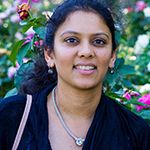 Ajitha Kruthiventy
Parent
I highly recommend the Power Speakers program to all children as young as 5. Our two kids, now age 11 & 15, took Power Speakers classes for 3 years and benefited from more self-confidence, inner strength, and beneficial self-discovery overall. The program not only focuses on public speaking but helps nurture and elevate kids to believe in themselves and their unique gifts. Founder, Taruna Ramani, loves what she does and it shows in her genuine enthusiasm and love for the kids!

"My 10 year old son was devastated to stand in front of a crowd before Taruna worked with him. He would shiver and be in tears of the thought of it. He would loose sleep over it. Now only after a couple of months with Taruna he can't wait to go to speech class, full of excitement, and talk in front of a group. Taruna worked magic on him. She is warm, energetic, and really connects well with kids. They trust her and she empowers them. She uses an effective method and curriculum. I highly recommend her."

"Power Speaker's classes are such a great learning experience for kids. My shy 8yr old daughter joined their classes a year ago and I see such a difference in her confidence levels in speaking. She's able to express and put forth her thoughts so much more clearly now and there's a marked difference in the way she speaks up in a crowd. Taruna is not only a great teacher but an amazing person who's gentle with kids and makes the classes fun! My daughter enjoyed every single class. I highly recommend Power Speakers!"

"Taruna is a loving, thoughtful and kind teacher, who has been a mentor to my son Mikhail (10 Years) for a little over six months. She has contributed to his improved ability to communicate in front of an audience, his budding vocabulary and enhanced confidence. She has kept me abreast of his progress through photos, videos and voice notes. She is very attentive to detail and never makes any child feel left out. What I love about her is her warm and personable personality; very charming! My son thinks the world of her and I, for one, would like her to be his mentor for as long as we live in the same city. I wish Taruna all the very best in all her future endeavors."

"I had the fortune to participate as a Judge/Examiner in Taruna's Power Speakers of New Jersey's Certification exams. I witnessed firsthand Taruna's abilities to coach, mentor and teach her students. I was impressed by the care and attention that Taruna gives to each and every child. She had stories to tell about every kid. That demonstrates she truly cares about each child, and her feedback is genuine. In short, Taruna is an awesome Teacher and Mentor. I highly recommend Taruna and her business venture – Power Speakers of New Jersey."

Jeevan Kumar Ravindran
Toastmasters Youth Leadership Coach
"My Son Adithya Nair had an opportunity to particiapate in Taruna's Public Speaking course and I must say, that was an incredible change in his personality. Her course gave him confidence in speaking in front of audience, build vocabulary and also intract with his peers effectively. She always apprised me with his progress, performance in the class and activities by sending videos and photos. Taruna is very caring, a thought leader and an inspirational mentor who is always ready to help the kids to reach places. I wish her all the very best in her future endeavors and I highly recommend her for those who wish to enroll their children for a true "Public Speaking" course."

"I totally recommend Power speakers and Taruna Ramani! – My son has been taking public speaking classes at Power Speakers taught by Taruna Ramani for about 3 months now and I am seeing a marked difference in his speech expression and confidence level in talking in public settings. A little shy about talking in front of a group, he recently volunteered to present a group school project all on his own accord and I give Power Speakers credit for that. What floored me completely was that two days ago my son announced that he was contemplating participating in a speech competition. He also looks forward to going to class and is usually excited about the topics they work on and loves Taruna as his teacher who has a knack of bring out the best in kids!"

"I've known Taruna for close to 3 years now. Her knack of working with kids is exemplary. One of her best abilities is the way she gives feedback to kids – striking the right balance without breaking their confidence and motivating them enough to give their best shot. I've come across very few teachers who have been able to do this. On Power Speakers – I've always felt Public Speaking is something one needs to cultivate in kids when they're young. I've personally seen kids walk into Taruna's Programs not even willing to engage in one-to-one conversations with strangers, but within months, make amazing speeches in front of a large audience. Her power to instill this confidence in kids is truly transformational. Her curriculum appropriately tuned to different age groups is a point to note. Would highly recommend Taruna's 'Power Speakers' classes to anyone who is looking to build this critical public-speaking ability in their kids."

Sudarshan Krishnaswamy
Parent