PSU Interview Article
Taruna Ramani has dedicated the past 20+ years of her life to empowering children and young adults with skills that enable them to distinguish themselves from their peers and to stand out in whatever room they step into and whatever career path they choose.
Taruna's desire to educate children stems from her strong belief that every child has a unique voice that deserves to be heard. She founded Power Speakers in 2016 and the organization has since been anchored on the goal of providing a platform for young ones to express their individual thoughts and ideas.
Power Speakers Unlimited is not just another summer camp or after school pass time for kids. Power Speakers Unlimited has meticulously designed programs shaped to instill essential skills in students who are looking to stand out in every area of their lives and are determined to take on the world.
Beyond the walls of Power Speakers' classrooms in Plainsboro, New Jersey, students go on to attend the most prestigious universities across the country and excel in international debate, public speaking and theater competitions.
Power Speakers Unlimited doesn't merely teach these skills, but they inherently develop each child's unique personality by inculcating lasting communication techniques that enable young children to reach their full potential.
In conversation with Taruna Ramani, she talks about the inspiration behind Power Speakers Unlimited and the ways in which the company supports children and young adults.
Q: Tell us about Power Speakers Unlimited 
Taruna Ramani: Power Speakers Unlimited is invested in teaching students the art of communication. And we do it through different ways. We teach them how to do great speeches. We teach them how to do debates, group discussions, leadership, entrepreneurship. So we cover the entire gamut of communication with our students.
Q: What's your favorite part about working with children?
Taruna Ramani: You know, I always say each and every child has something to say and each and every child wants to be heard. So I very strongly believe that. And what excites me is that we are able to give a platform to each and every child to express their individual thoughts and views. That is something that excites me a lot. 
Q: How does Power Speakers Unlimited help shape a child's personality and self development?
Taruna Ramani: So when I say that we are in the space of communication, I always tell parents that we are essentially developing each and every child's personality, because the way we work is there is no concept of rote memorizing and speaking. We heavily teach these kids tools, these kids, they learn tools through games and activities, and they play with the tools. They own the tools and use these tools in their speeches, in their own individual unique way. So that gives them confidence that develops over a period of time. And that confidence brings a switch in their personality. That is how our programs develop a child's personality.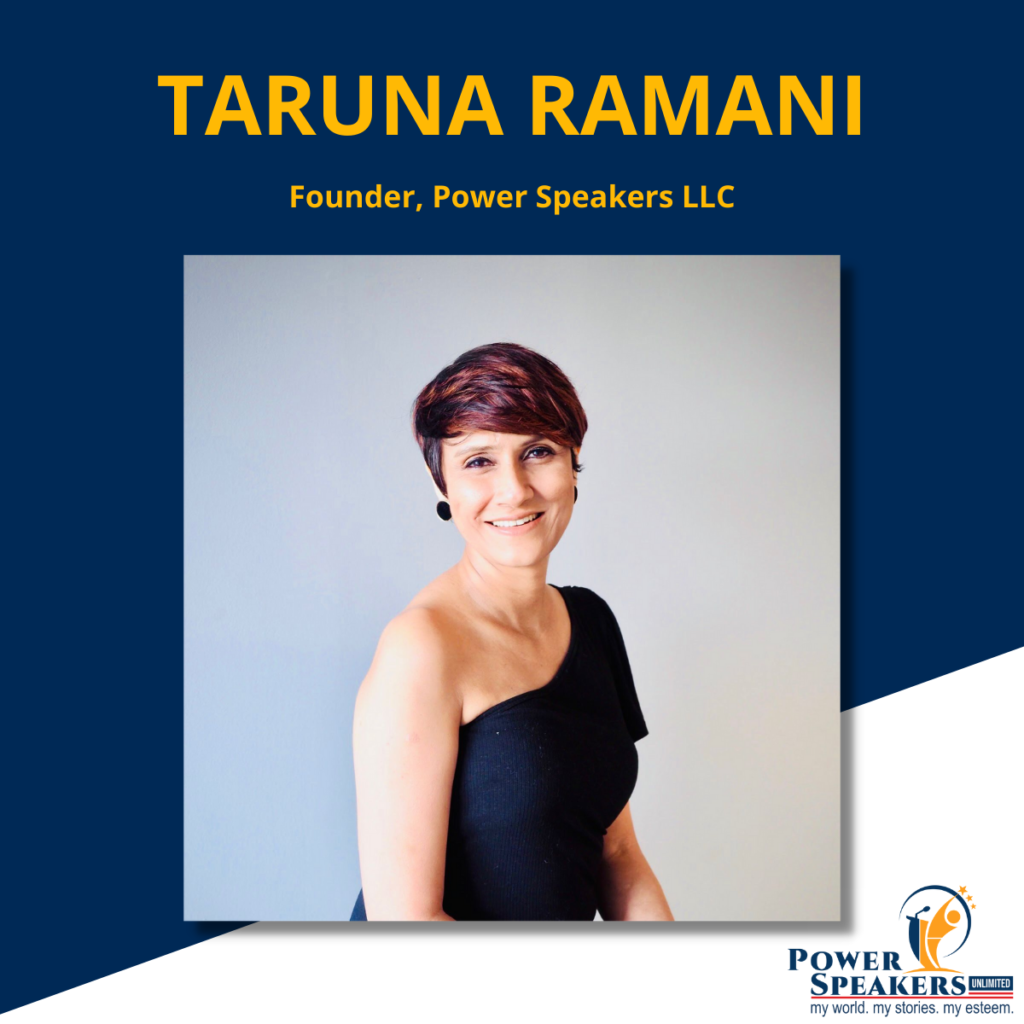 Q: What are you looking forward to for Power Speakers this year?
Taruna Ramani: We are doing so many exciting things with students this year. I am super excited about it. Our students are into competitive debates. That is something that we very recently started. And I'm so proud to say that our middle schoolers and high schoolers, they are doing fabulously on the national circuit. They are novices. But we recently, very recently, started about four months back and for us to see those great results at the nationals, it is extremely exciting and that is what we would be continuing to work on. And besides that we are introducing an entrepreneurship program for middle schoolers, which is a super exciting leadership program for high schoolers. Again, something that I'm very excited about this year.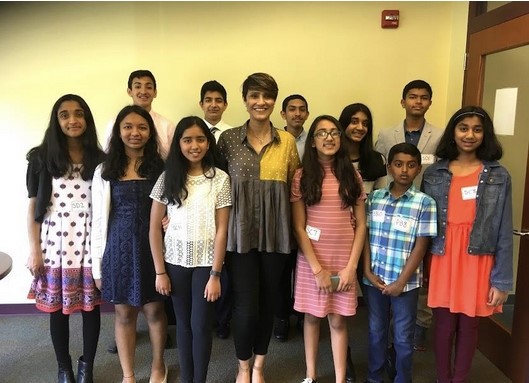 Q: What are three important points young speakers should note when composing a speech or preparing for a debate?
Taruna Ramani: The most important thing is they have to own their speech, so that is something super important. The other important thing that I always tell students is know your audience, do an audience analysis, because you might have great things to say, but if you are not connected with your audience, if you do not know what your audience wants, then you are only speaking for yourself. The third important thing that connects to the second one is engaging your audience. You are not in a bubble speaking for yourself, you're speaking to someone. So it is super important that you use the right tools and engage your audience
Q: How would you encourage a child to step out of their comfort zone and build their confidence?
Taruna Ramani: There are two reasons why children come to Power Speakers. One, either they lack confidence and they need help enhancing their confidence. And the second thing is that these students, they are confident, but they need help structuring their speeches. So we help students, both ways, students who lack confidence, there are so many activities that focus essentially on that, that we do in class, because we know we are aware that students can fear the process of speaking in front of an audience. So we very consciously work on them without them being aware of it. And we have seen so many students time and time can break that shell off under confidence and become confident speakers.
Q: What do you teach your students that they can use outside Power Speakers?
Taruna Ramani: Everything that we are teaching our students is preparing them for the real life.The confidence that they're gaining, the skills of communication that they are gaining, it's not just about doing grand speeches. It is the art of communication that we are teaching them. We talk about global issues. We talk about current events. We do group discussions. So essentially, we are helping these students, not just have a mind of their own, but to express their thoughts, and everything that they are learning, they can very well use it in real time. 
Q: What makes Power Speakers different from other programs out there?
Taruna Ramani: What makes Power Speakers Unlimited unique is that we do not focus on rote learning. We teach our students the power of communication by enhancing their skills through tools. Now these tools that we teach them, we teach them through so many games and activities. And because these children are not doing rote learning, they are using these tools in the way that they think best. So essentially, they are owning the information that they have and owning the way that they are speaking, which makes it individually, uniquely theirs. And the confidence that comes through it is that something that is long term, it is not something that is today with a grand speech that they gave, and then tomorrow they are back to square one. That is something that does not happen at Power Speakers, and that is what makes us unique.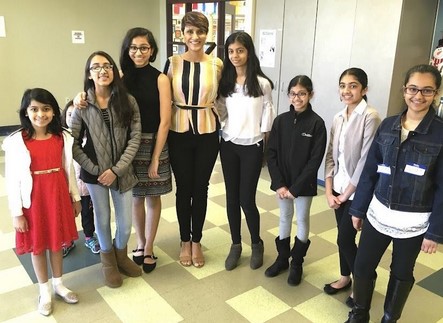 Q: What else can you tell us about Power Speakers Unlimited? 
Taruna Ramani: What I would like to say is that each and every child needs to be able to enhance their communication skills. This is a life skill. It is not an extracurricular activity that your child should have a choice of doing or not doing. This is a life skill; each and every one of us needs it. We might be great at what we do, we might be a great doctor, a great engineer, but if we are not able to communicate our thoughts to an audience, whether it's a small audience or a big audience, then we are the only ones who know how good we are or what we want to say. So this is a life skill and each and every child should learn it and should enjoy the process. It should not be something that they should shy away from or be scared of. So I hope each and every child fuels the power of his communication for the success that can come their way.