TweenSupreme Program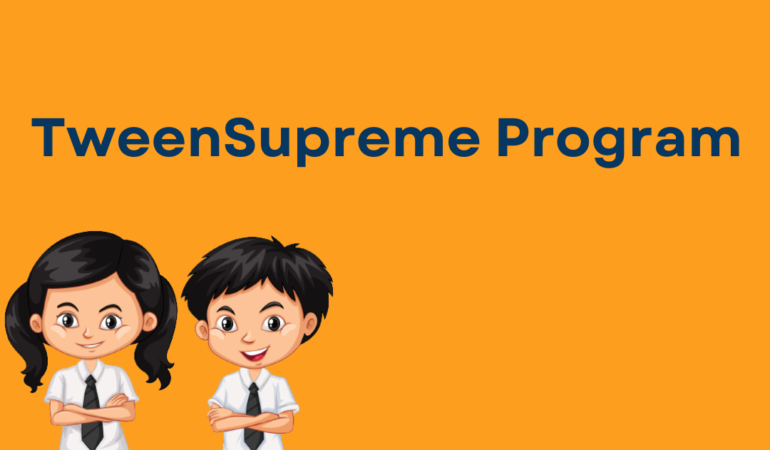 Different genres of speeches
Tools to make powerful speeches
Group Discussion 
Debates 
Power Speakers Unlimited World Conference
Leadership Program
Overview
Our TweenSupreme Program is offered to sixth through eighth-graders. At this stage, students transition from traditional speeches and progress into current world issues. Our TweenSupreme Program offers students an outlet to educate themselves and others about current events through the form of speeches, debates, discussions, and more. This group of students will also participate in our yearly Certification to demonstrate what they've learned. TweenSupreme also includes our Leadership Program as well as our Power Speakers Unlimited World Conference. This new program deals specifically with real-world applications and current issues. TweenSupreme teaches our students to not only be confident speakers but critical thinkers and problem solvers.
Course Outline
This program serves the purpose to enhance the ability of our students further and engages them in speeches that deal with current issues. Our foundational concepts remain similar, but the content evolves to introduce our young speakers to more serious and applicable topics. Along with this, we offer our new program: Power Speakers Unlimited World Conference. In this program, our students are tasked with addressing the issues of a country on a large scale, discussing causes and solutions, thereby polishing their speech skills. This occurs in a group discussion format where they will be put in groups with other children addressing their own countries with the same given topic. This program prepares our students for higher-level, more challenging public speaking and stronger presentation skills.
Methodology
We at Power Speakers Unlimited use a variety of activities to engage students through our TweenSupreme curriculum, including narrative speech, persuasive speech, debates, discussions, presentation skills, and our brand new Power Speakers World Conference. The diversity of our TweenSupreme Program offers our students a dynamic learning experience. It develops in them the confidence and ability to give compelling presentations and the ability to get up in front of an audience that reflects in their prospering confidence and articulation.
Teacher Student ratio:1:10
Duration: 1 hour a week/year-round.